Dazaifu is a very old town in Northern Kyushu. I like it here a lot. The huge shrine here, Tenmangu Shrine, is very famous, and it is surely grand. The place is full of tourists at any time of the year, and it is completely jammed in the New Year and also in March. March is the season for the entry exams for schools, and this shrine is well known for being beneficial for academic achievements. This is because the presiding deity here, Lord Sugawara Michizane, was a famous scholor in the old capital.
The shrine is also notorious for separating the couple. This is because Lord Sugawara was accused for something I don't know and sent to this isolated land of Kyushu. Only barbarians live here, and the lord became very sad. His beloved prum tree missed him so much that it flew all the way from Kyoto. If any of you visited this shrine with your darling, please visit the shirne called Kamado Shrine behind the Tenmangu Shrine next time. It is known for giving you a nice wife or husband. The 30 minutes hike to the shrine is worth it to ammend your now cursed relationship...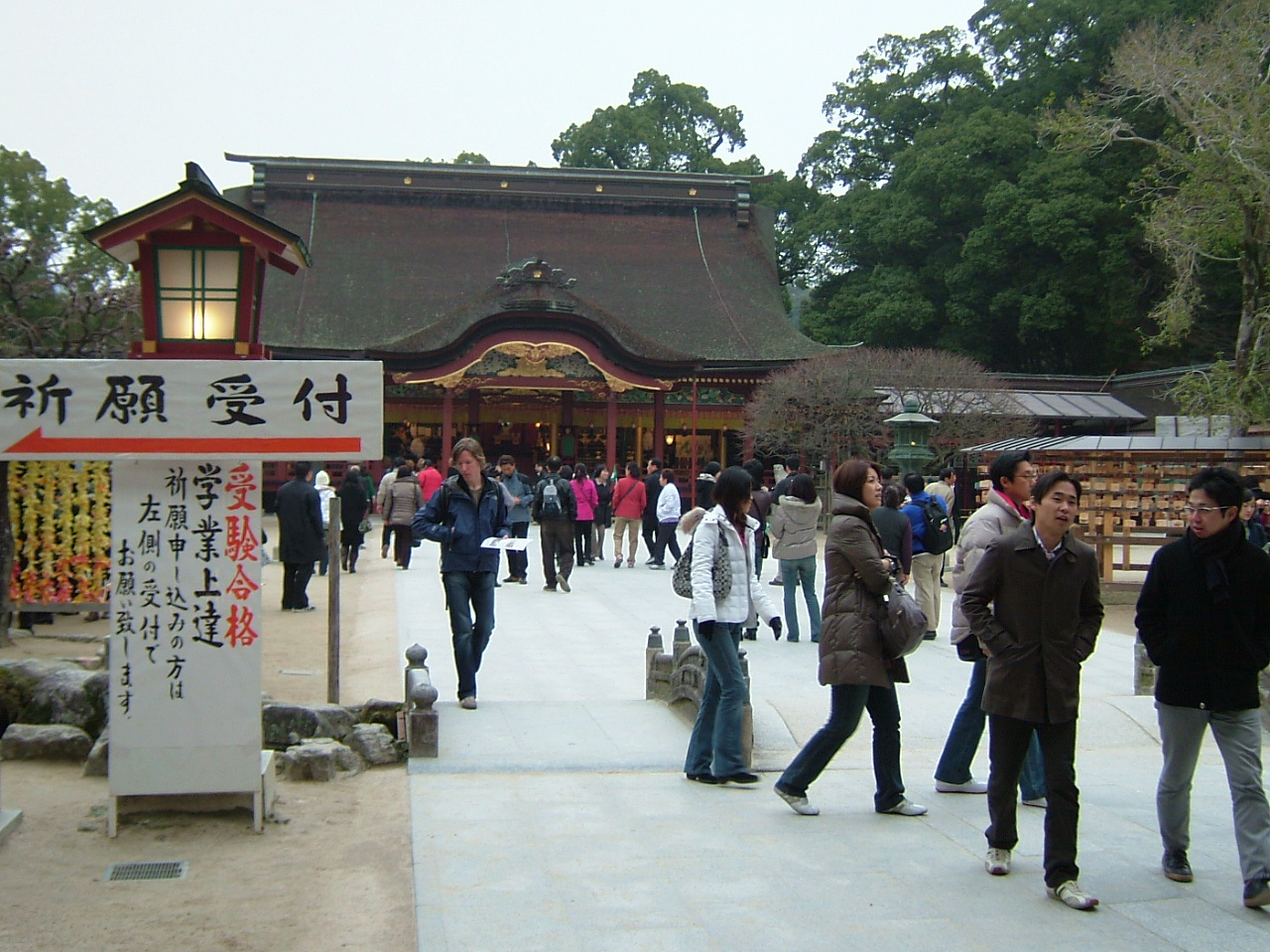 People are gathered around...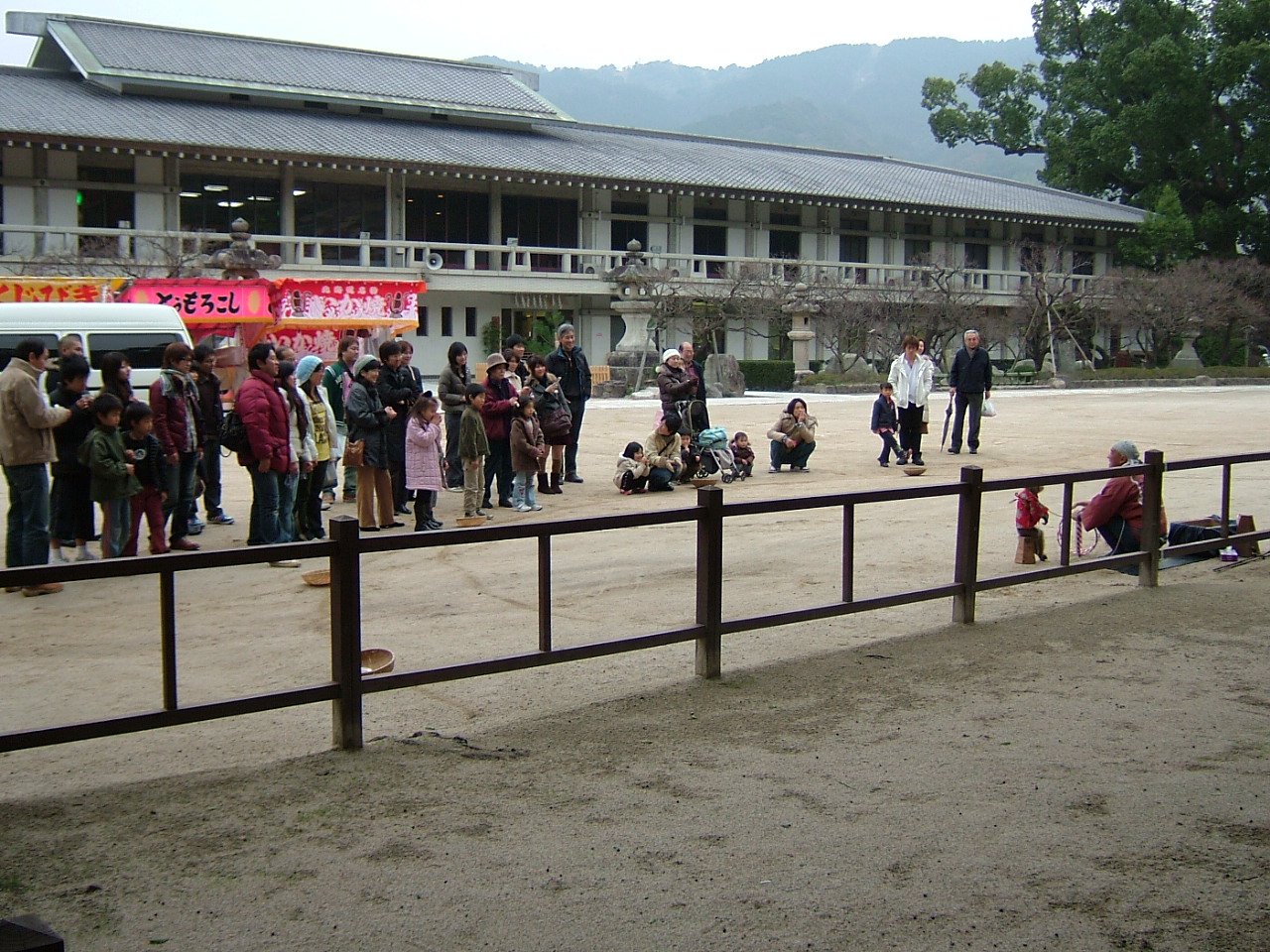 ...the monkey who does tricks. This is one of the old arts which were performed as sacrifice to the shrines.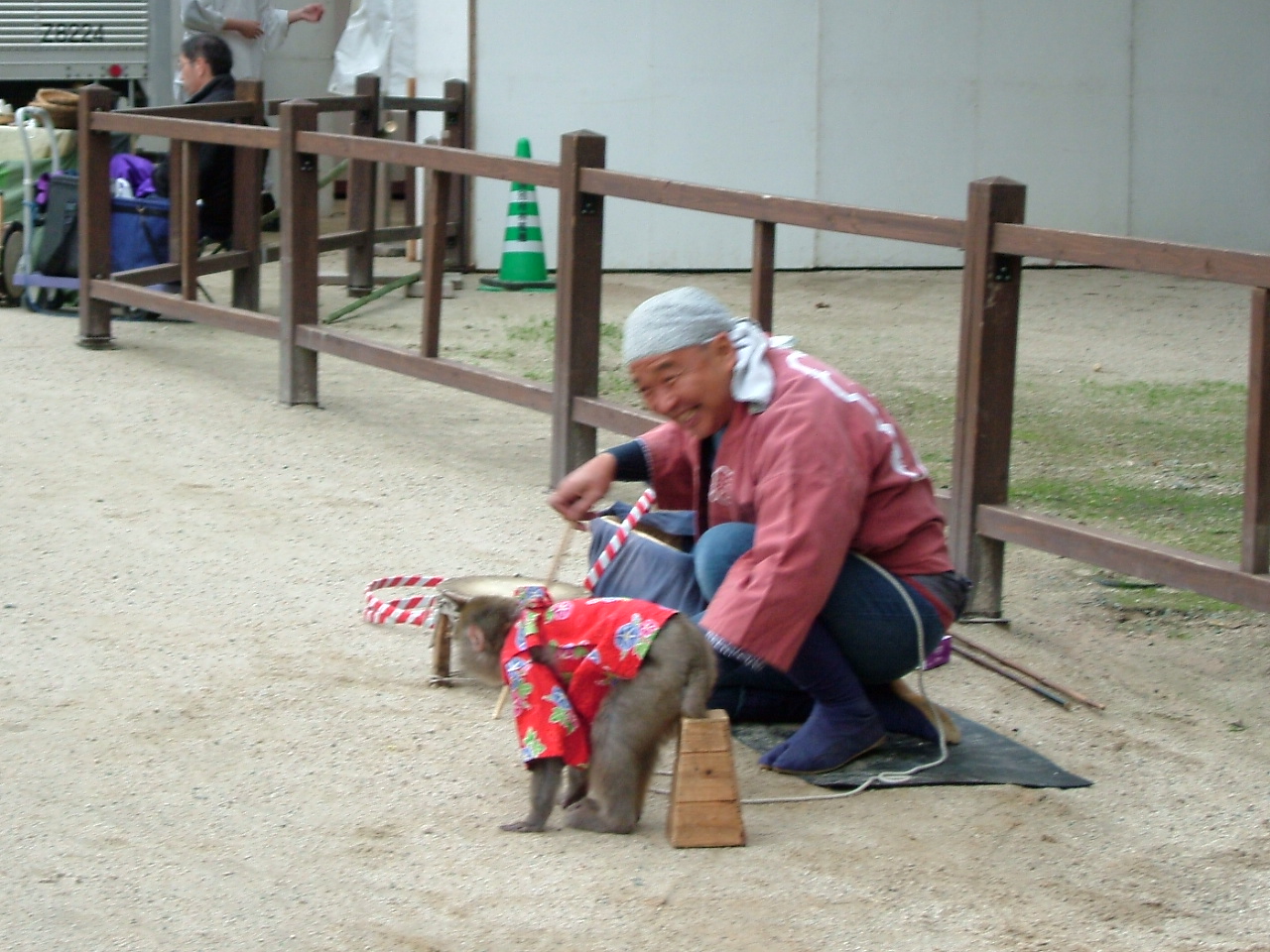 Lucky charms for sale.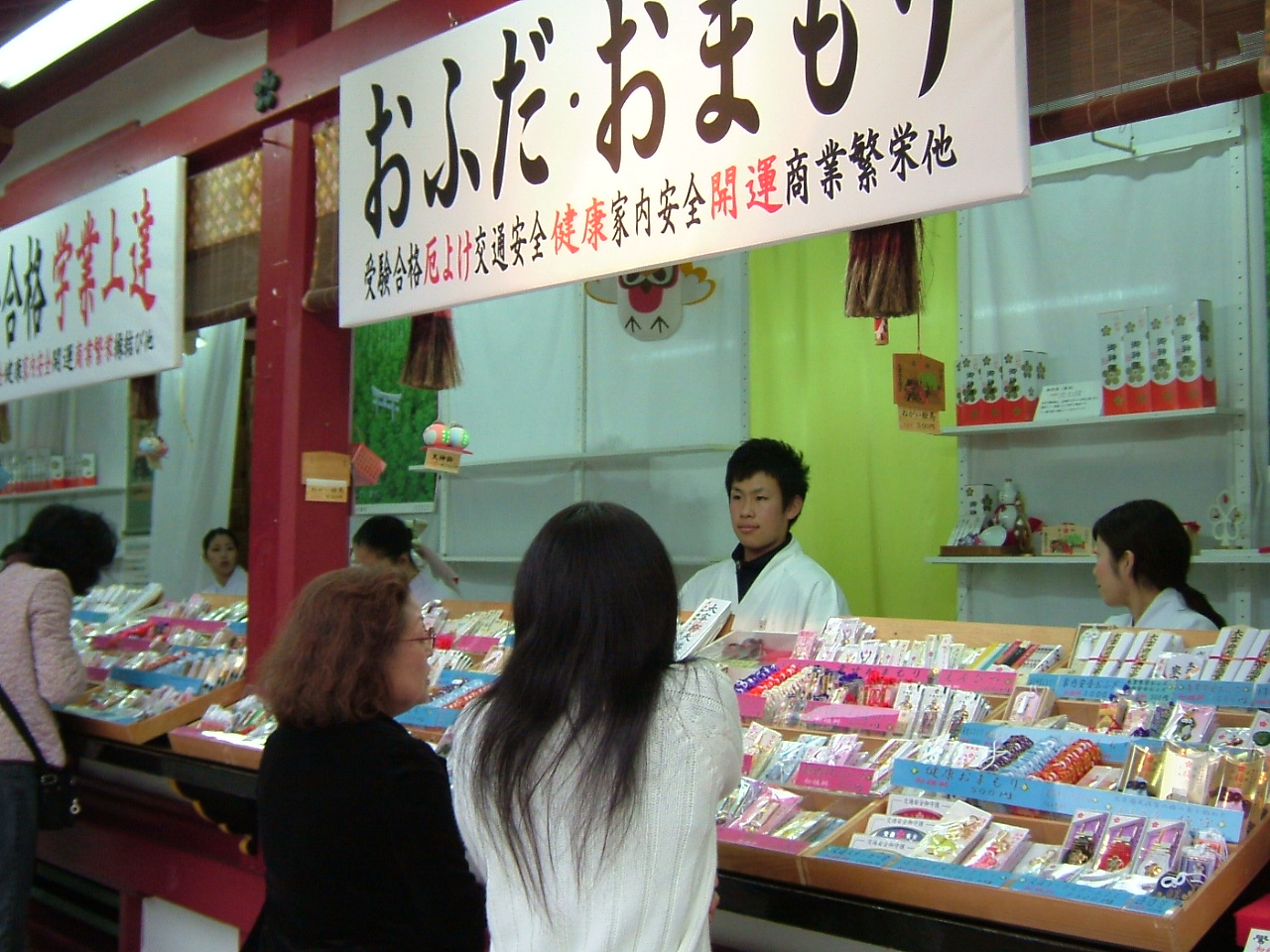 Crisp, warm and mildly sweet dumplings. One MUST eat one of these when visiting this shrine. There are just about 100 stores selling them, maybe more, and it is impossible to keep walking straight ignoring all the sales clerks standing in front of their respective stores and calling you in. These dumplings are actually pretty good.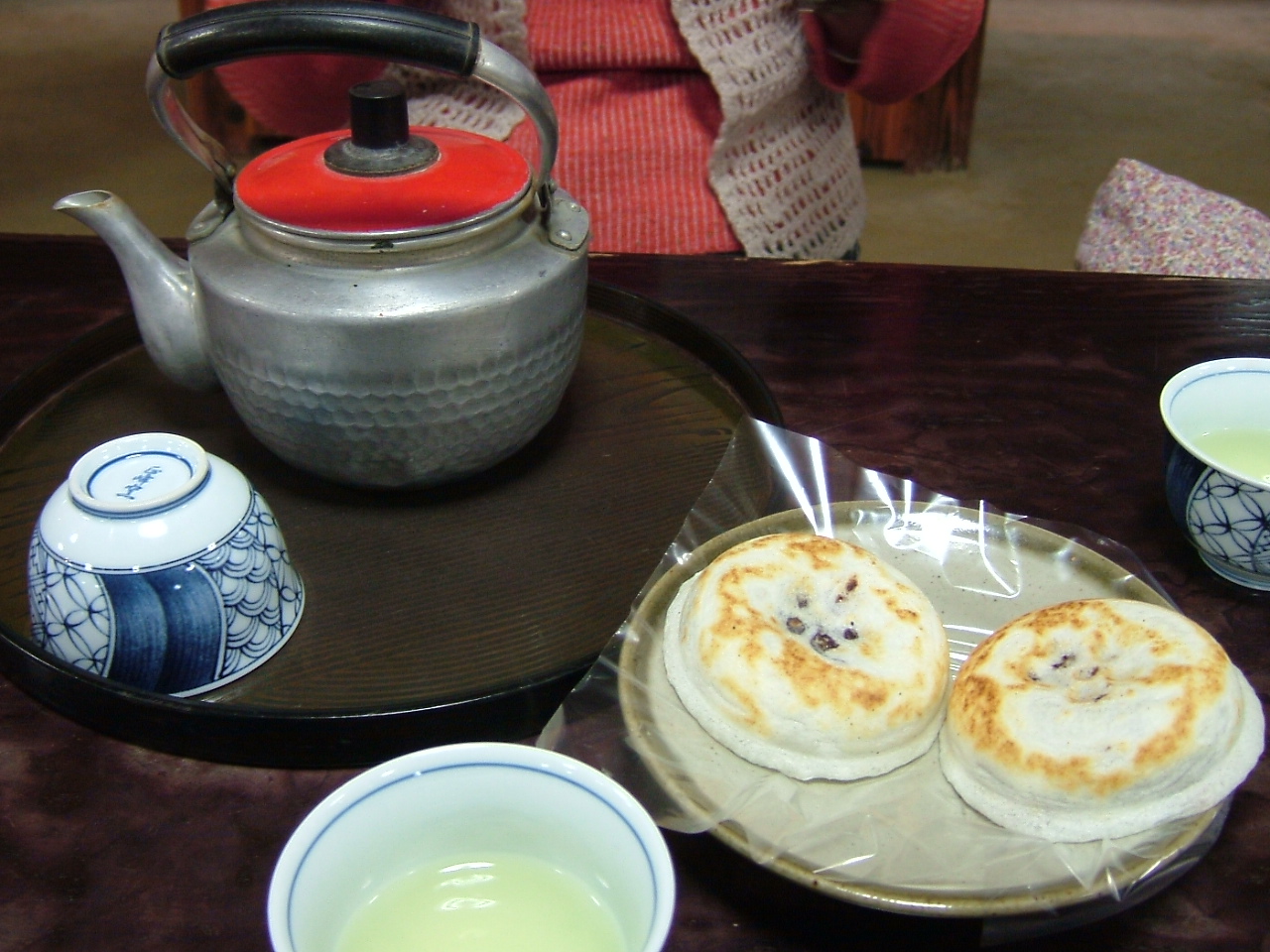 Wishing boards. People buy one of these wooden pieces, and write thier wish on it.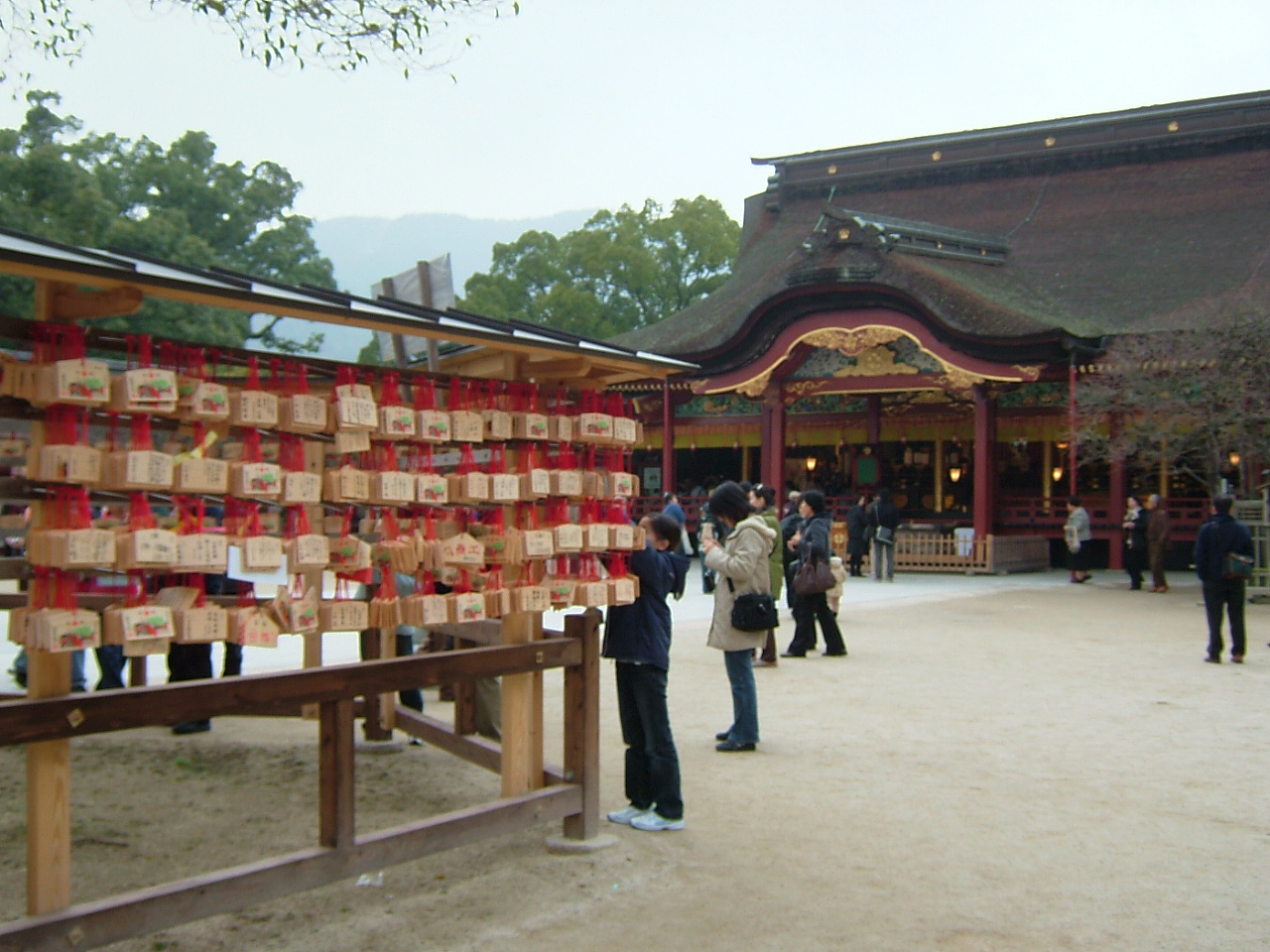 Like this. 'Please make my students pass the exams. Please give them better academic scores.'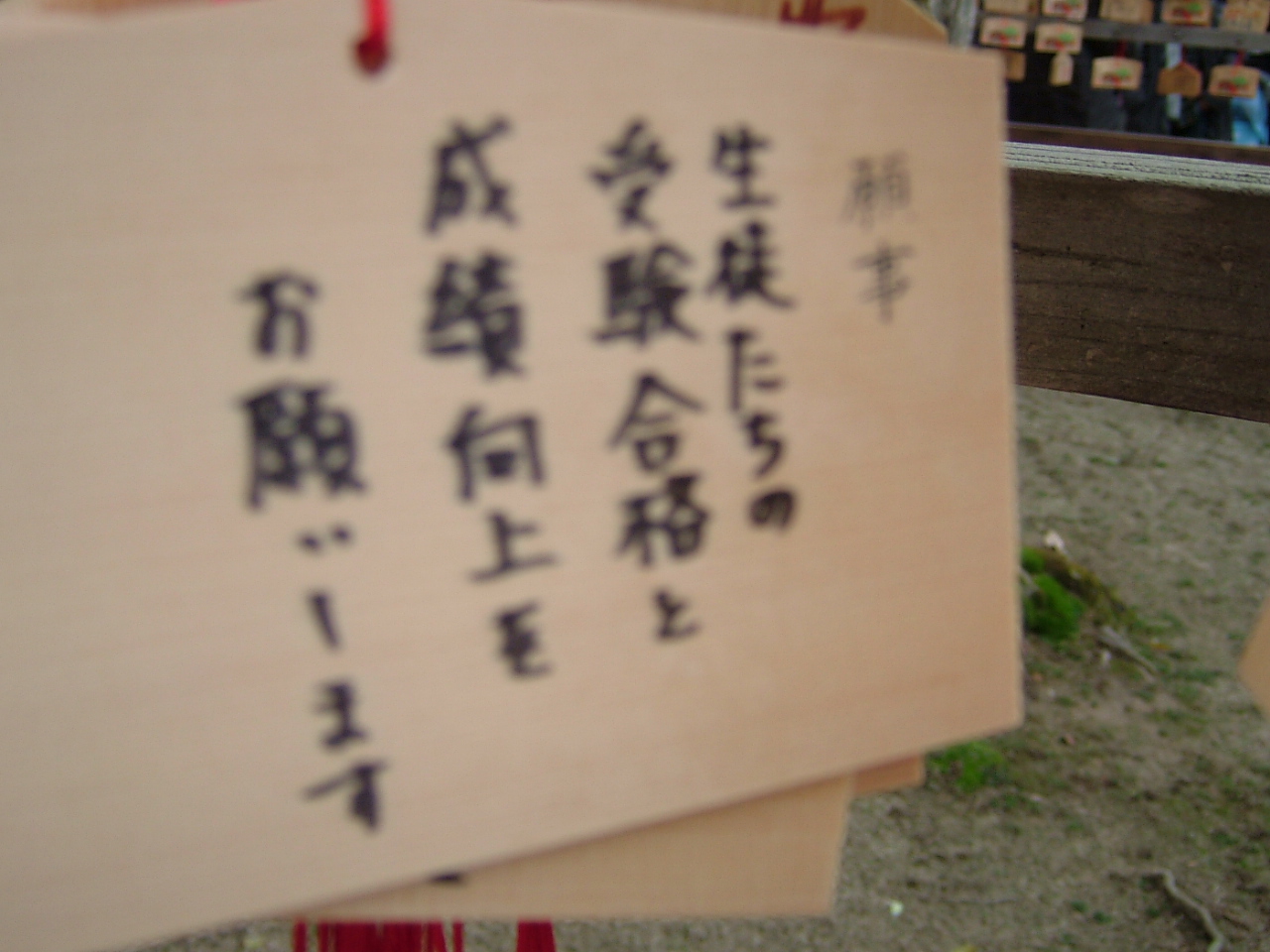 These yellow things are the paper with your fortune written on them. If they are not very good, you tie them onto these wooden structures. People tie them to anything on the shrine property, actually. Tree branches especially. But it is not appreciated at a big shrine like this. So they provide you with special place to tie them.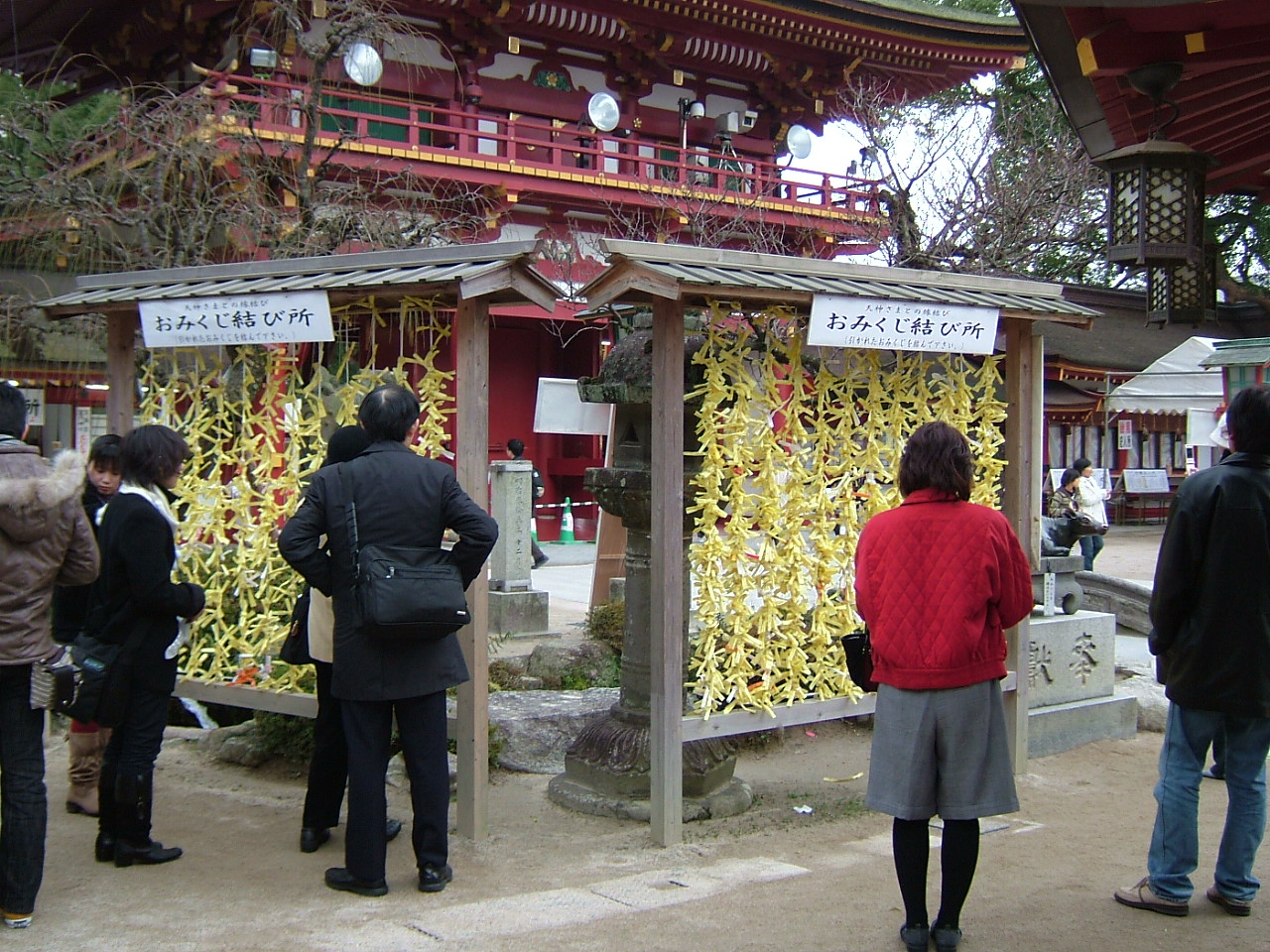 This is a street that leads to the shrine. Most shrines have a special street like this called 'sando' or road of pilgrimage, so to speak. Shrines also have their own forest on the back. A huge shrine like this has a mountain behind and a busy shopping street in the front. Tiny ones have a few trees on the back and just a short, narrow path with 2 stone poles on both sides indicating that the path is the sacred one.